By Gigapower

*Important*The name on the box is written in 'HQ03' not 'HQ03R'.

The supplier and manufacturer double confirmed that it is correct item but they indeed made a mistake on the name on the color box.

Please see below photo: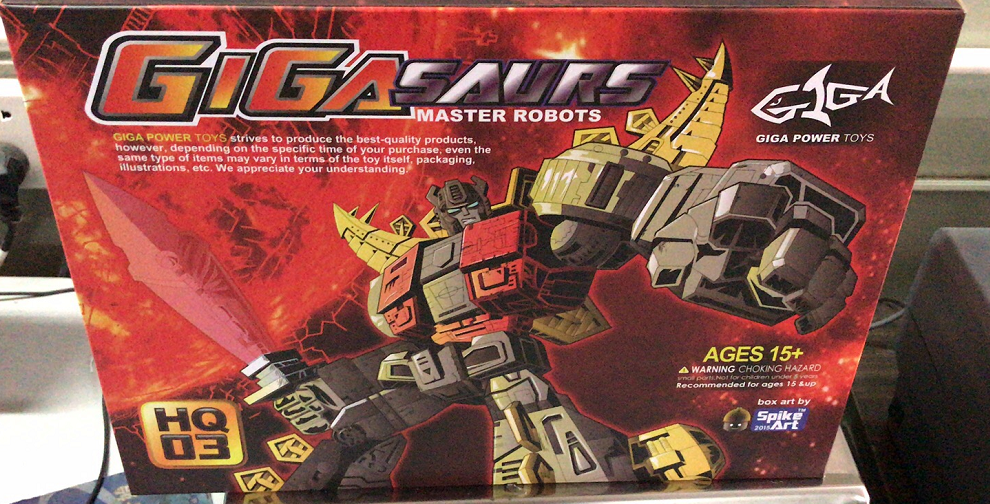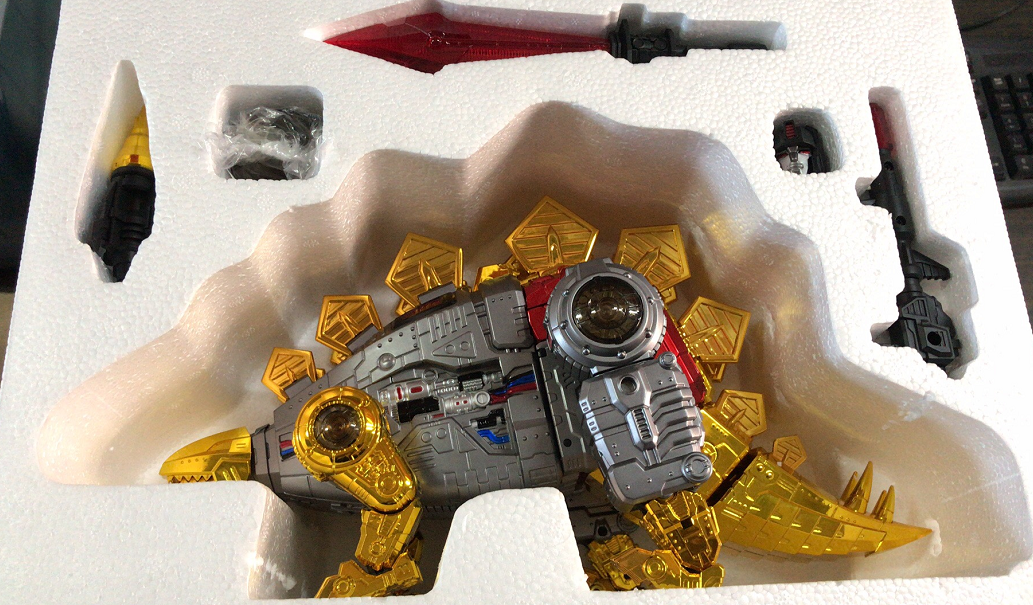 Product Size: 11" (28cm)
Box Size: Estimated 20" x 13" x 7"
Material: ABS & Zinc Alloy
Gutter is painted in a chrome color and matches the MP scale.
Accessories:
1. Gun
2. canon
3. sword
4. transparent cap for head
5. transparent cap for neck
6. alternative face/head
Gutter changes from a robot to a Stegosaurus.